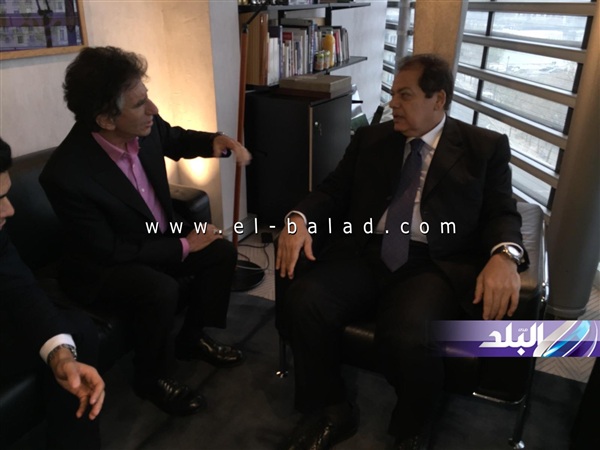 The Arab World Institute opens a new branch in Cairo
Jack Lang, president of  the Arab World institute, welcomed this morning in France, Mohamed Abou El Enein, the honorary president of the Euro-Mediterranean Parliament. They met at the head office of the Institute in Paris during the participation of Abou El Enein in the world climate summit in France.
During the meeting, they discussed the role of culture in facing extremism and terrorism in many countries around the world, in addition to suggesting the opening of a new branch of the Institute in Cairo, to support initiatives and shared ideas between the members of the Institute.
Worth mentioning, Jack Lang is one of the most prominent cultural persons in France. He held positions as the Minister of Culture and Minister of Education, and he was also an advisor of the UN Secretary-General on piracy and intellectual property.