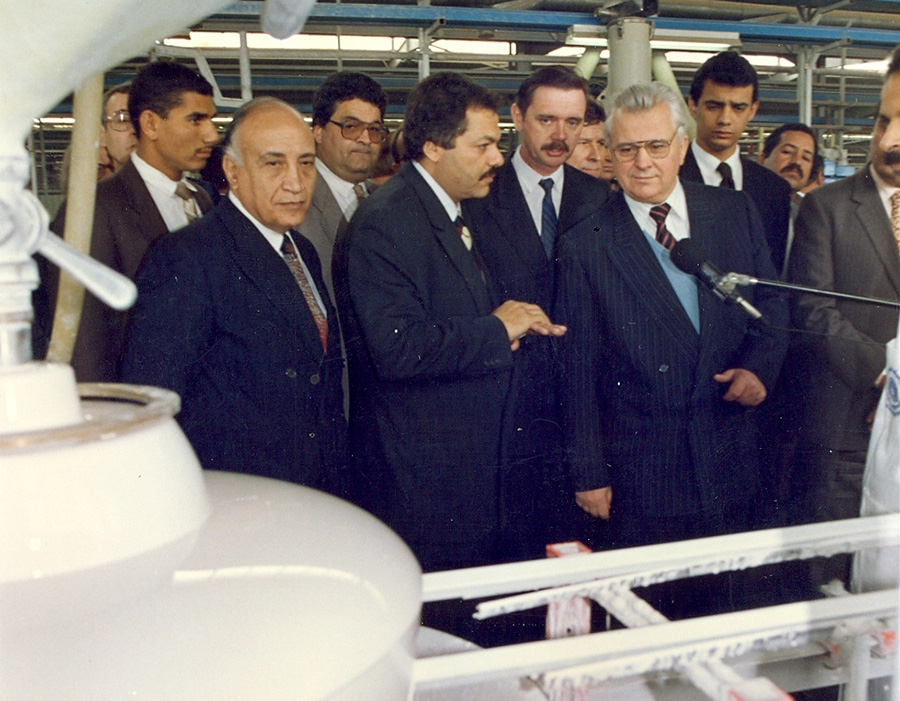 President of Ukraine: "I saw in Ceramica Cleopatra an advanced technology that I hope to see in my country"
President of Ukraine visited Ceramica Cleopatra complex in Tenth of Ramadan City. He was received by Mr. Mohamed Abou El Enein, chairman of Cleopatra Group.
In his word, written on the visitors' record, the Ukrainian President said: "Your production is a wonderful painting reflecting the good taste and high quality that I wish I could see in our markets".