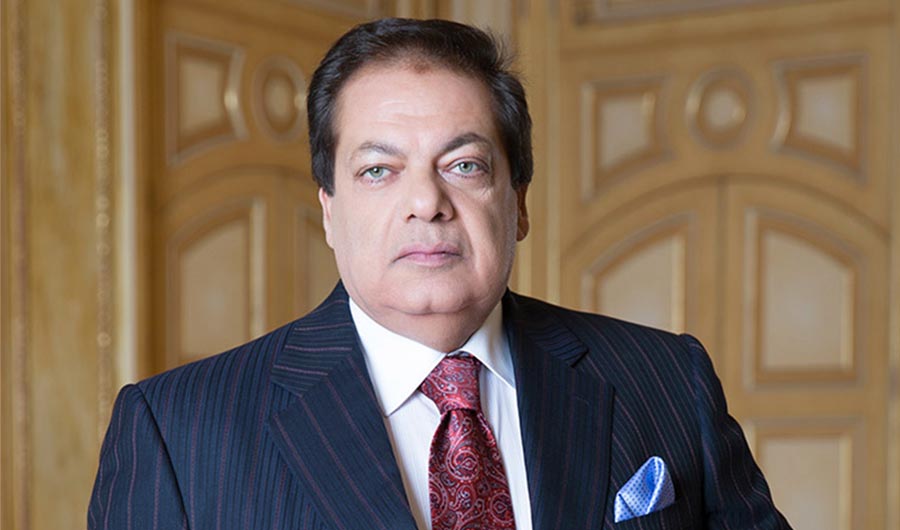 Abou El Enein commends president Sisi's to donate a mosque and a church in New Administrative Capital
Business magnate Mohamed Abou El Enein, chairman of Cleopatra Group, lauded on Friday president Sisi's move to donate for establishing a church and a mosque in the New Administrative Capital.
He also added that he will donate for refurbishing the church and mosque with ceramics.
Mohamed Abou El Enein called on the other businessmen to offer contributions to building those places of worship.
In a phone call with anchor Hamdi Rizq on Sada El-Balad, he said that his contribution is aimed to show the civilized image that befits Egypt's stature.
"Terrorism spreads destruction. But we build. And the terrorists lost their temper and conscience. And the armed forces are fully aware of what is happening in Egypt." The prominent businessman said.
He also stated that challenges will not dampen the will of the Egyptians.
Mohamed Abou El Enein, who is the honorary president of the Mediterranean parliament, said that the rumors and conspiracies launched from now and then are aimed to impact the national unity and the relationship between Muslims and Christians.
"Despite the difficult circumstances that the country is living through, the Egyptians have a big hope that the future will be better and Egypt will be a major industrial power. And this will be achieved through unity and facing all the challenges and difficulties." He said.
Mohamed Abou El Enein asserted the necessity of supporting the political leadership for achieving security and stability.
"The Egyptian people are standing shoulder to shoulder with president Sisi for accomplishing the national megaprojects as soon as possible." The businessman asserted.
He also indicated that president Sisi is racing against time for accomplishing these projects, on top of them comes the New Administrative Capital.
President Abdel-Fattah Al-Sisi on Friday declared that he is going to donate LE 100 thousand out of his own pocket to build a mosque and a church in the New Administrative Capital.
He asserted that he will open them the year to come.