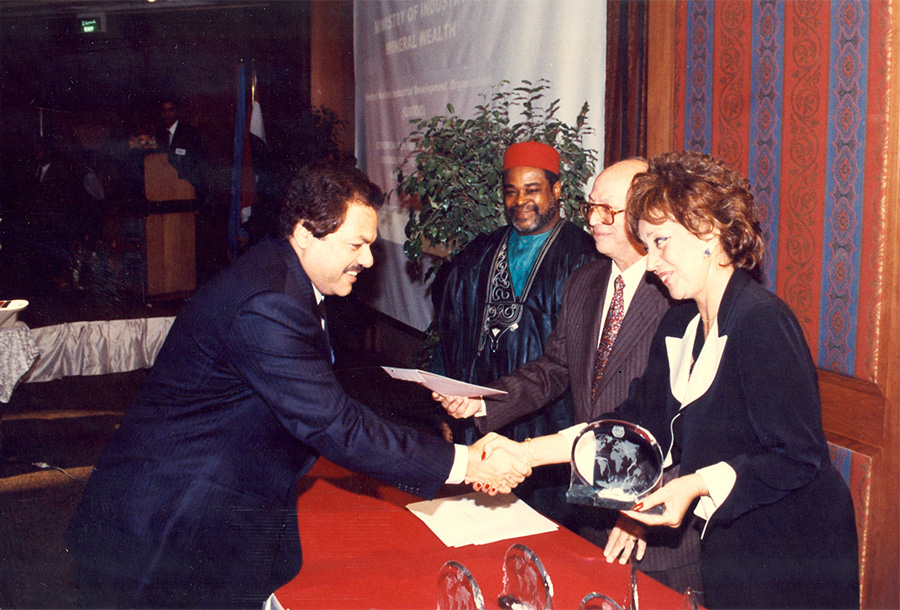 Ceramica Cleopatra wins the United Nations Award as Best Industrial Company in Africa
United Nations Industrial Development Organization (UNIDO) has chosen Ceramica Cleopatra as the best industrial company in Africa in the field of creativity, innovation and quality.
UNIDO Director and the Egyptian Minister of Industry awarded Mr. Mohamed Abou El Enein, Chairman of Ceramica Cleopatra Group, in a ceremony attended by senior investors, industrialists and heads of major companies in Egypt. The ceremony was held in one of the major hotels in Egypt.