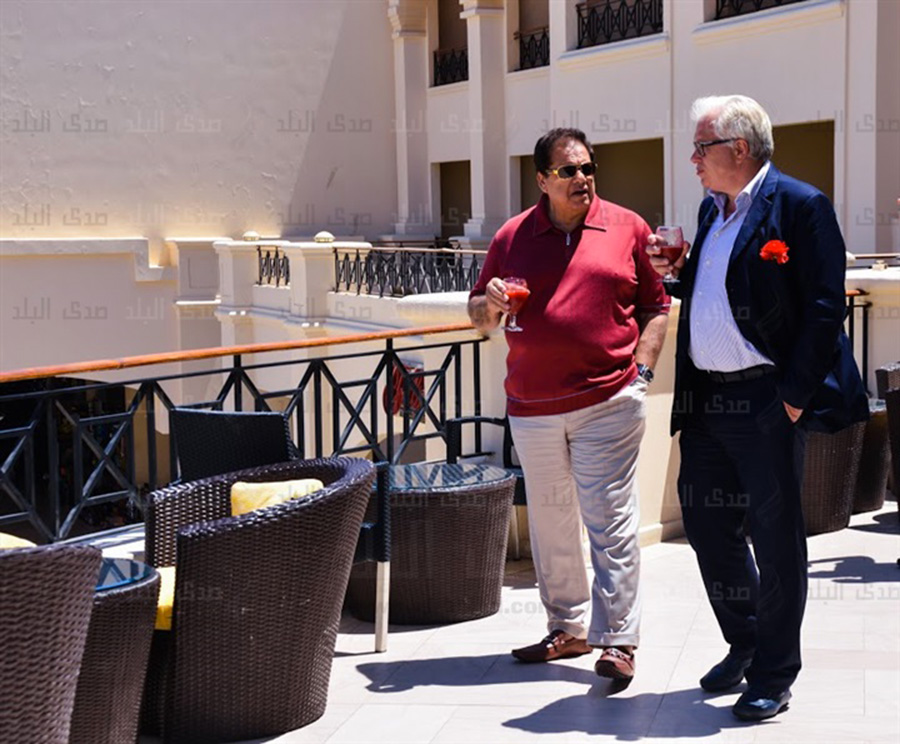 Abou El Enein and Italian Senator Lucio Barani in Cleopatra Luxury Resort
Italian Senator Lucio Barani of the Liberal Popular Alliance Bloc headed with an Italian parliamentary delegation and a number of Italian businessmen to Sharm el-Sheikh.
Egyptian prominent businessman Mohamed Abou El Enein, Honorary President of the Parliamentary Assembly of the Mediterranean, went with the Italian delegation during this visit.
Abou El Enein and Senator Lucio Barani visited Cleopatra Luxury Resort in Sharm el-Sheikh.
Senator Lucio Barani and the Italian delegation were hosted by El Enein, as the head of the Egyptian-European Council.